As you well know in the Pacific northwest, we don't have an over abundance of days to spend outside. But when we do, we want to be out there! Whether it's working in the yard, playing or just sitting and relaxing with friends and family, we can help make that a reality for you.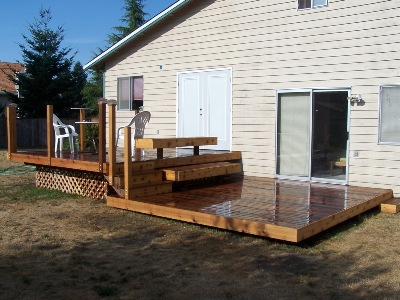 Here we were able to take out a small one level deck and build a new two level deck with seating. We also replaced a window with a set of out-swing French doors. This client opted to put in their own hand rails. We are more than happy to work with you, when you want to complete portions of the project yourself.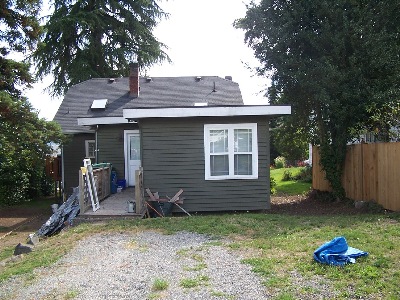 This is another homeowner that needed help with their deck. As you can see the original left something to be desired.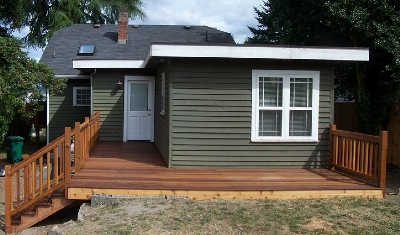 Now they have a beautiful Ironwood deck where they can sit and enjoy their back yard.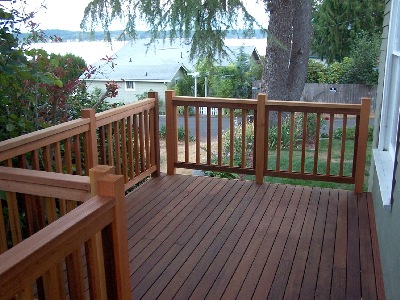 Of course that can bring on other ideas.

Whatever decking material you want to use, we can work with it.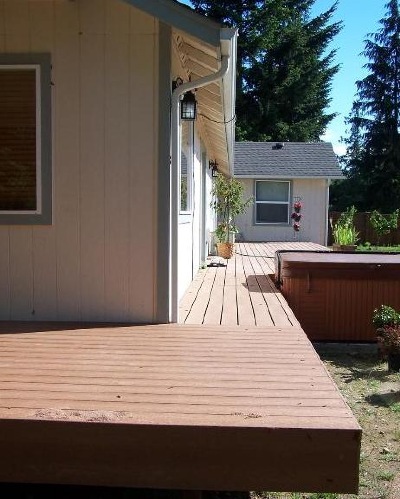 We frame all of our decks with pressure treated materials for a long and useful life. Decking material as well as handrail systems are totally at the whim of the homeowner. Let us come out and talk with you about your needs and wants.